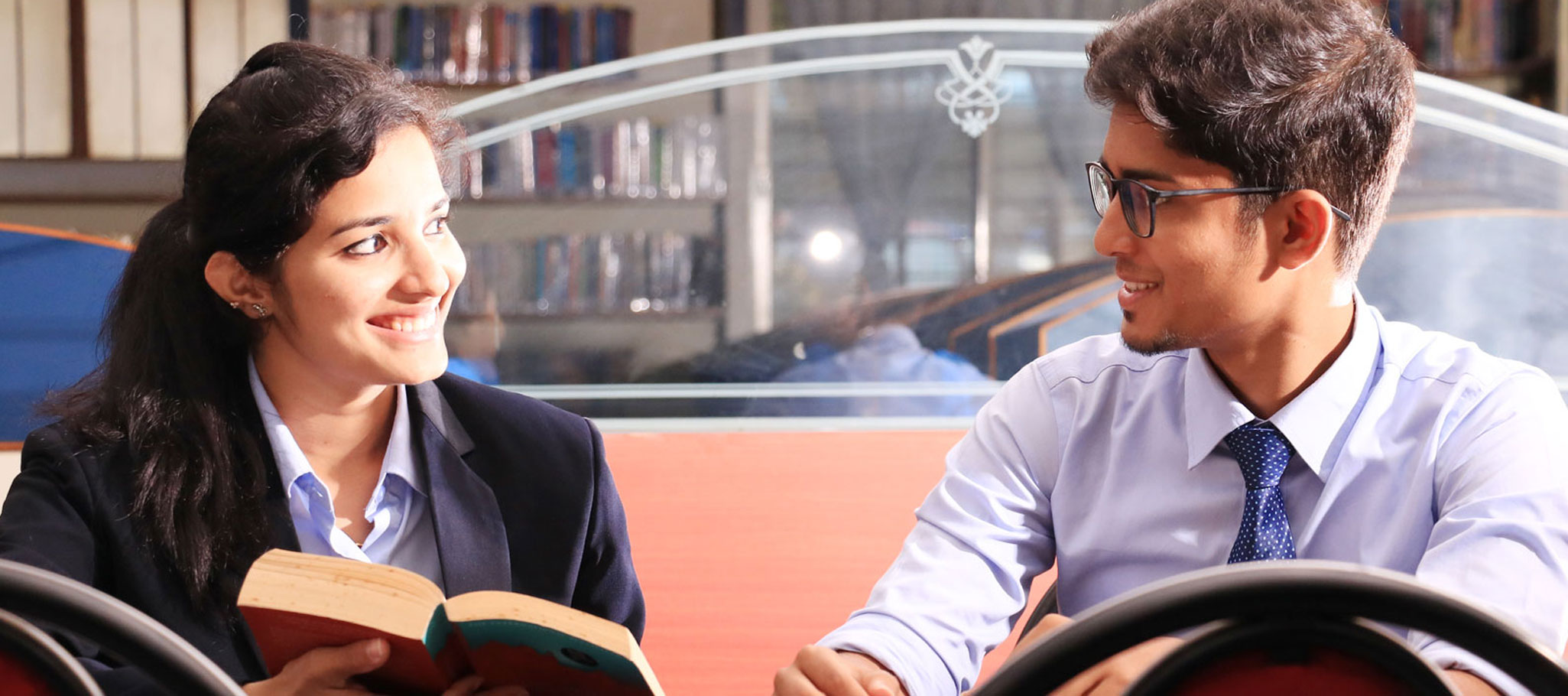 Curriculum
Master of Business Administration (MBA) is a two year programme affiliated to the Bengaluru North University. The academic process comprises of six trimesters, with specialisation in functional areas from the third trimester. International Finance, Human Resources, Marketing, Finance, and Business Intelligence & Analytics are the specialisations offered.
The curriculum comprises of core courses and specialisation courses. The students have to undergo an internship and project for a complete trimester for the partial fulfilment of the MBA degree.
It is imperative that management education be not confined to the limits of the syllabi. Value Added Courses have been incorporated to provide industry updates, employability, and global competitiveness to the graduates. The following value added courses are offered in the School: Universal Human Values; Digital Tools for managers; Design Thinking for Managers; Data Analysis Using Spreadsheets; Tally Prime 2.2; Lean Six Sigma Green Belt Certification
Specialised employability training provided by the Centre for Employability and Corporate Relations (CECR) equips the MBA graduate to face the challenges of the future.