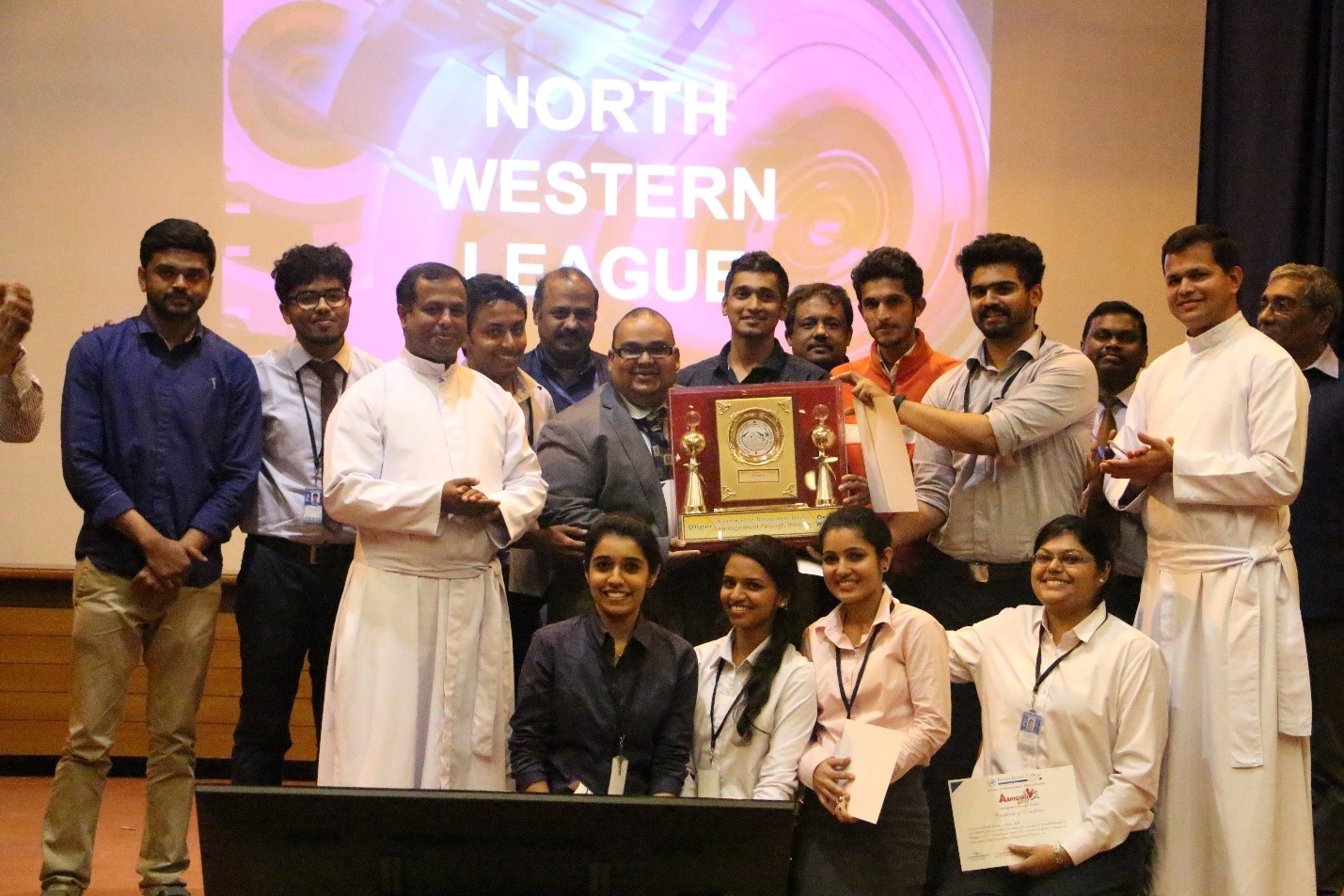 Learning Management Thro' Theatre
Theatre is a collaborative form of fine art that uses live performers, typically actors or actresses, to present the experience of a real or imagined event before a live audience in a specific place, often a stage. Kristu Jayanti School of Management uses theatre to teach management concepts where in the first year MBA students are split into different teams. Each team is given a management concept. Students then understand the concepts with the help of the professors.
With the guidance of 2nd year MBA students they then exhibit their understanding of the concept through theatre. Students prepare a trailer and then present it in front of the judges. Judges evaluate the trailers and also give feedback for further improvement. A technical expert also gives practical feedback on the video/audio making of the trailer. Then, all the teams do a live performance on stage the entire concept. The scenes, script writing, setting, costume, everything is done by the students themselves. This has a successful event as it engages students in a creative way to learn the management concepts. Students get an opportunity to work in teams, plan, co-ordinate, take ownership, etc. This is also one of the Best Practices and Innovative Teaching methods of Kristu Jayanti School of Management. Moreover students are also awarded marks.